Luminance Reflective Value in Aged Care
Author: Madlin Zamir Date Posted:23 November 2018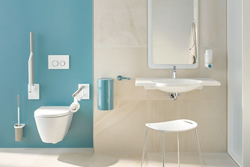 Following on from our previous blog post focused on Galvin Engineering providing solution and commitment to creating cutting-edge products that pave the way for optimised Mental Health Facility Design and specifically bathroom design considerations.
Now we are shifting our focus towards creating and designing a safe environment for the aged care and people who have dementia based on their vision impairment.
Dementia is a collection of symptoms that are caused by disorders affecting the brain. It is not one specific disease. It affects a person's thinking, behavior and the ability to perform everyday tasks. The brain function is affected enough to interfere with a person's normal social or working life.
According to the Department of Health in Victoria in 2013, around 74,600 people have dementia and is predicted that by 2020 around 98,100 people will have dementia.
Within aged care facilities there are specific requirements for a minimum level of luminance contrast to be achieved between certain building elements, as per Australian Standards 1428.1–2009 & AS/NZS 1428.4.1–2009.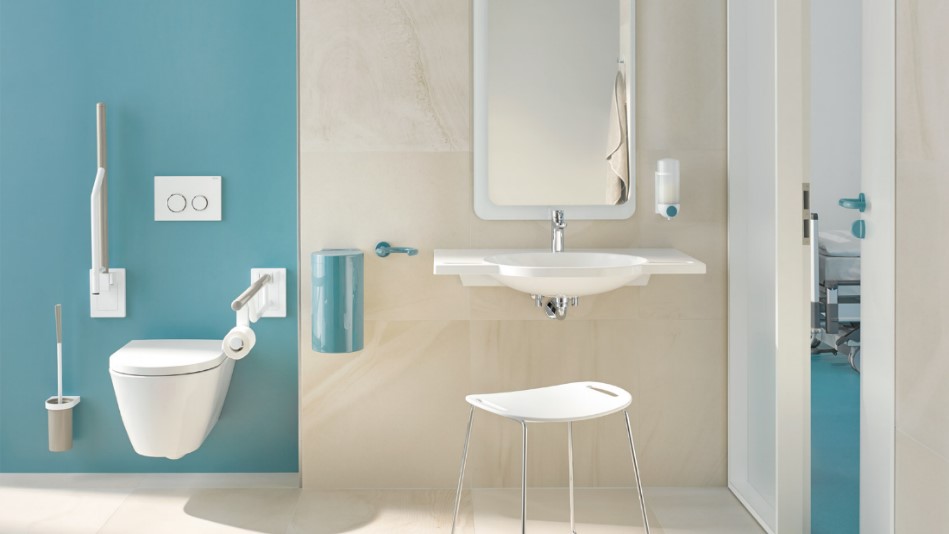 According to the Australian and New Zealand standards, standard 1428.1 "The light reflected from one surface or component, compared to the light reflected from another surface or component'. It is not measured by the difference in the colour contrast (Background vs Foreground) but the difference in the light reflective properties of each colour."
The minimum luminance contrast to the background assists in navigation for elderly aged care and people who have dementia. The colour combinations also provide for safe and independent movement based on the occupant's vision impairment.
Our GalvinCare innovative range, specialises in mental health facility products that aim to provide a normal environment for the aged care and people who have dementia whom require specific requirements and may have certain limitations
.
Most often grab rails are not given the feature they deserve in the aged care and mental health facilities. Our challenge in this project is to make bathrooms attractive for them in order to mimic a homely environment where they feel safe.
Galvin Engineering's aim is to provide safety and security whilst supporting their independence.
If you would like see the new options available in design please visit: https://www.galvinengineering.com.au/galvin-specialised/hospital-health-aged-tapware/.
References:
Lukman, A; Bridge, C & Quinn, J (2016) Evidence Based Practice Review: Use of Colour for Safe Movement 2nd ed. Sydney: Home Modification Information Clearinghouse, UNSW Australia (University of New South Wales). (October 2016) [online]. Available from www.homemods.info. DOI: 10.4225/53/57DA00675000F
Department of Health in Victoria, Supporting people with dementia and their families and carers
http://docs2.health.vic.gov.au/docs/doc/FAF0A42650E6A45CCA257D790080B10E/$FILE/Victorian%20dementia%20action%20plan2.pdf