What is GalvinClear?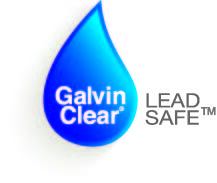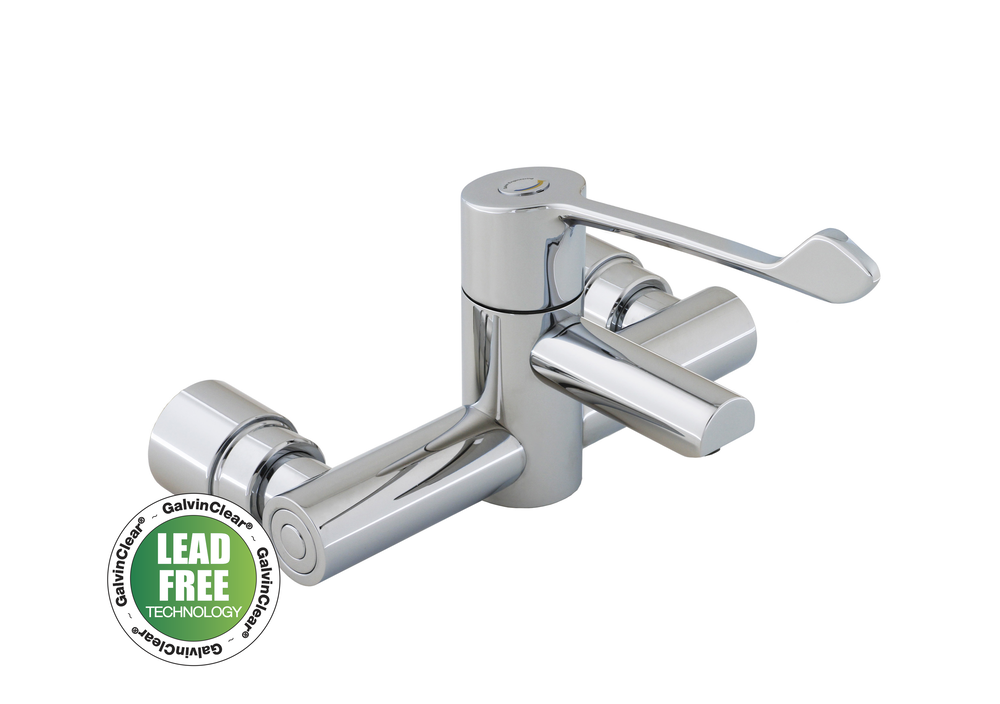 What is GalvinClear®?
GalvinClear® is Galvin Engineering's new Lead-Free technology that is being used in our innovative signature range of quality lead-free manufactured commercial taps and fixtures.

Galvin Engineering is committed to providing Water Solutions for a Healthier Environment with our new range of tapware incorporating GalvinClear®Lead Free technology.
One of the ways we do this is by reducing exposure to harmful chemicals such Lead and Arsenic within the raw materials used to manufacture our tapware. GalvinClear® technology employs manufacturing and engineering techniques that reduce the amount of contact potable (drinking) water has with the chemicals commonly found in most currently available plumbing products and materials.
Products marketed with our GalvinClear® Lead Free technology have been redesigned and reengineered to provide water delivery free of Lead and Arsenic by utilising specialist materials such as Stainless Steel or Brass materials that are free of Lead. This change in materials and the development of new manufacturing techniques provide enhanced water outcomes for the end user and the continued reliability you expect from a Galvin Engineering tapware product.
The range of products utilising GalvinClear® technology will continue to maintain similar styles, aesthetics and dimensions where possible and will allow for the easy exchange or upgrade of existing products.
Why did we develop GalvinClear
®

?

Whilst our traditional commercial taps are manufactured from high quality DZR brass, meet strict Australian Standards, and are totally safe for potable water, we are offering our customers a greater level of choice due to the demand for lead free taps in the community.
Are GalvinClear
®

products approved in Australia and New Zealand?

Like with our traditional taps, our GalvinClear® taps are tested to 'AS/NZS 4020:2005 – Testing of products for use in contact with drinking water', prior to obtaining WaterMark certification. In addition, our products go through very thorough inhouse testing in the Galvin Engineering Lab and rigorous infield testing, to ensure they perform at the highest standards as required in commercial applications.
What do we mean by lead free?
As 'lead free' is not currently defined by law in Australia and New Zealand, we have based our definition on s1417 of the USA's Safe Drinking Water Act (SDWA) and the relevant US standards NSF61 / NSF372. The SDWA defines 'lead free' as "not more than a weighted average of 0.25% lead when used with respect to the wetted surface of pipes, pipe fittings, plumbing fittings and fixtures".
What are GalvinClear
®

products made of?

GalvinClear® products are both lead free per the above definition, but also made from the material we believe is most suitable for the commercial applications they are most used in.

GalvinClear® products are designed to minimise the volume of water that physically touches a metallic surface, via the use of other materials like approved plastics or polymers.

In addition, all metallic materials used are listed on the European Standard '4MS Common Approach', which ensures they met the strict German Drinking Water Guidelines.

Depending on the commercial application, we are currently using several metallic materials:
316 Stainless Steel
- Approved to 4MS
- Ideal for external environments like schools and parks, and for the corrosive salty conditions found near beaches.
DZR Brass with ≤ 0.25% lead
- Approved to 4MS
- Ideal for applications using warm water systems such as in large health or custodial facilities.