Townsville Hospital (QLD)
Author: Nick Siddle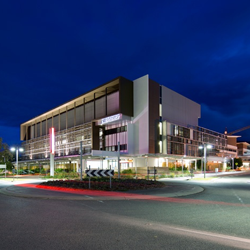 Townsville Hospital (Qld)
Architect & Hydraulic Consultant:
Cox Rainer; McKendry Rein and Peterson
Description:
Following the 2009 State election, funding was allocated to the Townsville Hospital Redevelopment. $25 million was committed to fit out Level 2 of the Emergency Department and to refurbish associated areas within the existing Acute Care building specifically for an expanded NICU facility taking the total to 50 Level 2 and Level 3 cots. .
Products Specified and Installed: Flowmatic® Electronic Tapware, and CliniLever® Tapware
---
Leave a comment