Galvin Specialised team at the AHSCA QLD Tradeshow
Author: Nick Siddle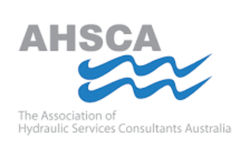 This week, the team from Galvin Specialised Queensland supported the annual Association of Hydraulic Services Consultants Australia Inc (AHSCA) tradeshow at the Victoria Park Golf Course.
Our display featured our Clinimix range of TMV progressive mixers focussed on addressing issues around infection control in todays modern health environments.
The Clinimix range, along with the Wallgate range of secure products and water management systems partnered with our Safe-Cell range of Anti-Ligature tapware and accessories completed our trade display.
For more information on these products or to meet with one of our sales consultants, please contact Galvin Specialised today