Alexander & Assocciates Hydraulic & Fire Protection Engineers - February 2008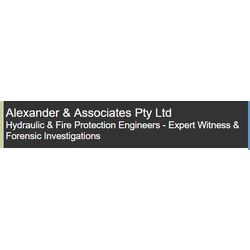 To whom it may concern,
RE: BOVIS LEND LEASE DEVELOPMENT - C4 RETAIL, CHILDCARE AND NORTH COMMERCIAL DEVELOPMENT – VICTORIA HARBOR, DOCKLANDS, VICTORIA
Alexander & Associates Pty Ltd are pleased to inform that we have specified Galvin Engineering's Floor drains & foof outlets at the above referenced project.
We have a very high opinion of Galvin Engineering's products & we have also had a very high level of assistance from the Galvin Engineering staff when it comes to specifying their products.
Please feel free to contact me if you have any further queries into the above.
Yours sincerely,
Mark Alexander.
RBP EM 1267
Director
Alexander & Associates