Brandon Commercial Catering Equipment.P/L - September 2011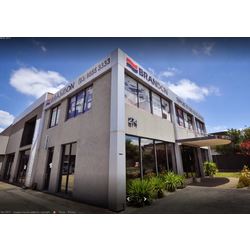 Sent: Thursday, 18 August 2011 5:02 PM
Subject: Testimonial
To whom it may concern.
We at Brandon have used Galvin Engineering tapware for over 3 years, we find the product of a very high quality
Over this time we have sold many hundreds of taps, including hot and cold water faucets, shower rinse with add-on faucet and the press button hands-free tap.
There are so few problems with the Galvin product that we would recommend it to anyone, Brandon have no intention of changing to any other product.
The minor problem that may have occurred, Galvin Engineering have fixed usually within 24 hours, every time at their cost.
Service from Galvin Engineering & CRH Australia have been second to none, we will be using Galvin tapware for many more years to come.
Regards,
Leif Mikkelsen
Brandon Commercial Catering Equipment.P/L
---
Leave a comment