Jon Tourle & Associates Pty Ltd Hydraulic Service Consultants - August 2000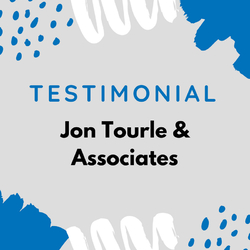 To: Whom It May Concern
From: Jon Tourle
Date: 24 August 2000
Project: GALVIN ENGINEERING
Dear Sir or Madam.
I have specified Galvin EnginEMtring products, particu1larly roof sumps I outlets on several projects and have found them to be highly successful.
The extensive range of styles and sizes enables seledlons to suit complicated requirements.
My Client Architects have found the grate and sump finishes suitable for their floor selections and have been happy with the products.
Galvin Engineering have been willing and able to assist me in the selection and specification process. Their assistance to the Plumbers on site is also appreciated.
I would not hesitate to specify Galvin Engineering Prclducts, particular1y the roof sumps end floor drains, in future projects.
Your faithfully,
Jon Tourle
AHSCA, MIPA