Sportsmed Theatre Upgrade - September 2008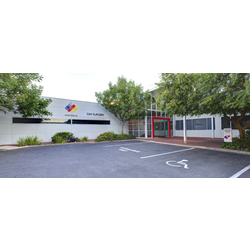 Friday, 26 September 2008
To whom it may concern,
Sportsmed Theatre Upgrade
Lincolne Scott Pty Ltd Adelaide, are pleased to advise that Galvin Engineering products have been specified and installed in the new Sportsmed Theatre extension, including a number of stainless steel hose/spring trigger rinse sprays within pan rooms and CSSD, Flowmatic touch-free tapware in the operation scrub sinks, and a number of conventional taps and outlets.
In discussing with the staff we have received numerous comments in relation to the high standard of quality and the ease of use for all the products.
As Galvin Engineering is an Australian manufacturing company with high-quality standards and good product support, we will have no hesitation in continuing to recommend these products when the opportunity arises.
Yours sincerely,
David Usher
Hydraulic Engineer