Lipscombe & Associates Pty Ltd Building Services Consultants - August 2000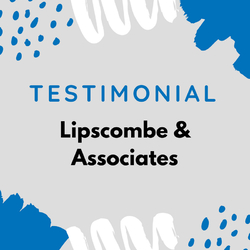 24th August, 2000
Att: To Whom It May Concern
Re: Galvln Engineering
I am writing In the capacity of Principal at Lipscombe & Associates Pty Ltd. We are a Sydney based building services consultancy, specialising in the fields of Hydraulic & Fire Protection Services. Our current staff level is nine.
Our company has specified a range of Galvin products over the past 8 years including:
•
Fire Hydrant & Fire 'Hose Reel Equipment
During this time we are pleased to confirm that the Galvin Engineering products have proven to be cost-efficient to install, and have demonstrated continued soundness under operational conditions

In addition, Galvin Engineering have always offered a fast response to technical and administrative enquires, which has been of great assistance to our company during the design and specification stages of a project.

Yours Faithfully,
LIPSCOMBE & ASSOCIATES PTY LTD
BRETT LIPSCOMBE
Principal