PJ Wright & Associates Pty Ltd Hydraulic & Fire Protection Engineers - February 2009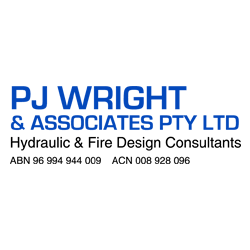 From: Tony Serek [mailto:pjwright@echidna.id.au]
Sent: Friday, 13 February 2009 3:39 PM
Subject: Factory Tour.
Chris, Paul & Fil,
Many thanks for the factory tour today. Not only was it enlightening to see the high standard of quality that still exists in Western Australian Manufacturing but appreciate the skill and processes that are required to maintain it.
The professional atmosphere from all your staff and the dedication to their product and customers is refreshing and helps encourage a positive outlook for the future.
The Factory tour is to be encouraged for all Perth Based Consultants.
They will then begin to appreciate the level that Galvin Engineering goes to develop and ensure the end product is to the Galvins Standard not just Australian Standards
Once again on behalf of the "PJ Wright Team", many thanks for the insight into your operations.
Regards
Tony Serek
Hydraulic Services Engineer