PumpEng Innovative Pump Solutions - September 2008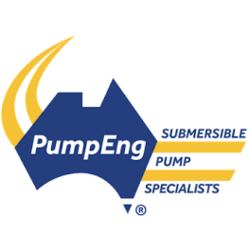 To whom it may concern
As a leading supplier of "Enhanced Performance" pumps and components, PumpEng is committed to supplying our customers with the best in terms of product and dedicated service. We take pride in being able to supply "Innovative Pump Solutions" and first rate support. This means we ourselves will only deal with suppliers who have proven to us their commitment to supplying quality products and providing exceptional service.
With this in mind, Galvin Engineering has been a supplier to PumpEng since our company was formed in 2001. As a family owned Australian business that has been in operation since 1930, Galvin Engineering has gained a name for reliability in manufacturing cast and machined components.
With ISO9001 certification and numerous Standards Marks, Galvin Engineering has a proven record of quality control and documented processes, a must in today's global manufacturing environment.
Based on our rewarding long term relationship with them, I would recommend Galvin Engineering as a professional company you can trust to take pride in the products they supply, and the responsive service they offer, both before and after sale.
Yours faithfully
Paul Meneghel
Managing Director
PumpEng
paul.meneghel@pumpeng.com.au