Reece Salisbury Plains - May 2013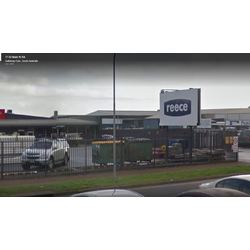 Sent: Thursday, 23 May 2013 7:34 AM
Subject: Well done Alan!
Alan,
I received a phone call yesterday afternoon from Steve at Reece Salisbury Plains SA he was calling only to praise your efforts regarding the way you responded to his delivery timeframe issue.
I believe you received an order from him for some floor grates (381964) and he received the stock the next day. He couldn't stop praising your professionalism, attention to detail and customer service.
So from Steve at Reece thank you.
And from me THANK YOU! Keep up the good work.
Regards
Steve Salamon
Steve Salamon
Area Sales Manager - SA
Galvin Engineering Pty Ltd