Rheem Australia Pty Ltd - December 2008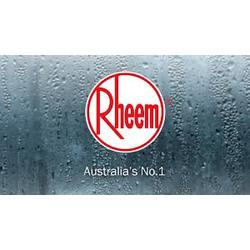 15th December 2008
To whom it may concern,
Galvin Engineering is one of our suppliers of specialised brass fittings, and has been for near on 4 years.
With over 55 years in the business manufacturing solar hot water heaters, we at Solahart have received recognition leading to the development of an international dealer network to provide Solahart hot water heaters to the world. Today Solahart has manufactured over a million solar water heaters to be
installed in over 80 countries on every continent around the world.
Galvin Engineering through their expertise and superior manufacturing capability of brass fittings, have been an integral part of our success more recently.
Their capability and know-how has lead to a number of our fittings being improved or modified to meet all relevant standards.
Furthermore, the advantage of being Australian owned and made, had given us peace of mind in ensuring that quality and reliability is always achieved.
I would highly recommend dealing with Galvin Engineering, not only are they a very professional company but their friendly manner and dedication to customer care are qualities they can be extremely proud of.
Sincerely
Erin Ganfield
Purchasing Manager - WA Rheem Australia Pty Ltd