Silver Thomas Hanley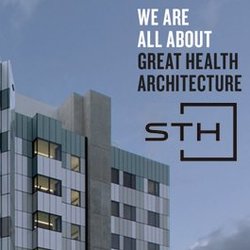 From: Nick Gileno [mailto:NickG@silverthomashanley.com]
Sent: Thursday, 16 August 2012 4:19 PM
To: Vicki Taylor (vicki@architecturallink.com.au); Maree Taylor (maree@architecturallink.com.au)
Subject: Thank you
Dear Vicki and Maree
Thank you for coming in this morning and putting together a wonderful presentation on the various products presented to me. The presentation was not only very informative but also very professional.
As discussed, Hollywood Private Hospital is in schematic stage and a budget has not really being put in place. It may be an idea to call George Raffa in a couple of weeks as he has a better understanding of the project, which I believe is made up of 4 or 5 different parts. Also, the clinical tapware specified on the Walcott St Surgical Centre Project was Galvins. As mentioned this morning, the client absolutely loves the product and I personally feel that aesthetically, it is the best tapware I've been associated with.
Once again, thanks for the beautiful birthday card and gifts…. They mean a lot to me, especially the little guitar.
Regards
nick gileno | Associate
silver thomas hanley | Suite 89 City West Centre, 102 Railway St, WEST PERTH WA 6005 | tel 08 6363 9444 | fax 08 6363 9400
email nickg@silverthomashanley.com | web www.silverthomashanley.com
---
Leave a comment