Sinclair Knight Merz - August 2000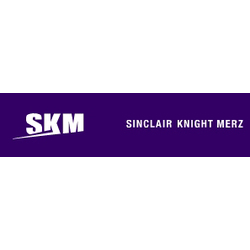 Attention: NSW Branch Manager
Dear Andrew
As your company expands it's presence into the eastern Australian market, I have no reservations in endorsing your products to any potential customer in the region. Even though your range of products are mostly manufactured in Western Australia, I can honestly say that we have never encountered any difficulty in supply or with Iong lead times, which is a credit to your organisation, particularly over these vast distances.
Seeing ourselves as a leader in the Australian engineering consulting field, we are obligated to our clients to provide quality systems, of which Galvin Engineering forms part of our task of maintaining a quality assured product to customers. This is made considerably easier by utilising the services of a company like yours which has ISO 9002 accreditation.
Allow me to congratulate you on a job well done over the past three years that we have been specifying Galvin Engineering products.
Yours faithfully

Craig Weisby
Senior Engineer
Hydraulic/Building Services Division