Stephen Wake Plumbing Pty Ltd. Plumbers, Drainers & Gasfitters - August 2002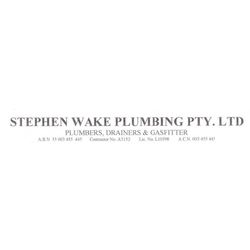 August 12, 2002

To Whom It May Concern:

Stephen Wake Plumbing Pty Limited wish to advise whom it may concern that Galvin Engineering Tapware was used for Riverstone Primary School. We found the staff at Galvin Engineering to be very helpful and honest with their manufacturing and delivery schedules.
The tapware used were commercial units like the Type 16 and Type 5 for Department of Public Works PAT troughs, and anti vandal hob sink sets, A/V Cistern Tap, A/V Pillar tap with A/V aerator and AN bib taps.
This is the first time we have used Galvin Engineering tapware and found the taps were of high quality and user friendly.
I have no problem recommending Galvin Engineering tapware for any job
Kindest regards,
Stephen Wake
Director