Stoddart Manufacturing - August 2008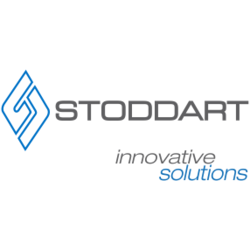 Tuesday, 26 August 2008
To whom it may concern
Galvin Engineering is one of our suppliers of commercial specialised plumbing equipment, and has been for near on 4 years.
With over 45 years in the business fabricating major commercial kitchens across Australia, which include fabrication, engineering, drafting and project management, we at Stoddart Manufacturing are able to offer solutions to all kitchen requirements.
Some 12 months ago we finalised development of our Power soak commercial kitchen sink wash units, and Galvin Engineering through their R&D division have produced Pre Rinse units and tap ware suitable for this unique application.
In order to overcome a number of hurdles, the approach was hands on and together we came up with a number of designs to suit varying applications which have been installed into many commercial kitchens across Australia, in particular Dominos and KFC outlets.
Furthermore, the advantage of being Australian owned and made, had given us peace of mind in ensuring that quality, reliability and understanding what is required in this industry was achieved.
I would highly recommend dealing with Galvin Engineering, not only are they a very professional company but their friendly manner and dedication to customer care are qualities they can be extremely proud of.
Sincerely
Darren Haidley (B Eng)
Engineering Manager
Stoddart Manufacturing