Sunshine Coast University Hospital Specialist Mental Health Unit - February 2017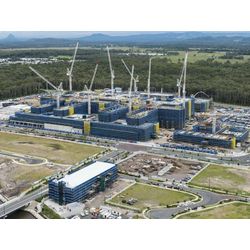 I would like to thank you personally and the Galvin Engineering team for the Support and Expertise that you have provided over numerous Health and School projects. The recently completed 'Sunshine Coast University Hospital Mental Health Unit' was a very demanding and challenging project with specialised product. The many hours spent by the Galvin Engineering team liaising with all stakeholders, providing design, product testing and assisting with installation information made the project the success it was. This again highlighted for me the commitment of the Galvin Engineering company to its customers and the industry.
I look forward to working with the Galvin team in the future.
Michael Sheperd
MASC