CRH Australia - September 2013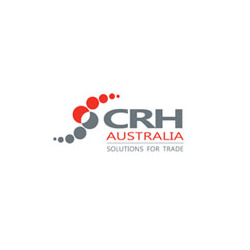 September 17, 2013
Dear Chris,
Once again thank you for taking the time to meet with us during your recent Sales trip to Melbourne. As always your passion and insight for your products and the industry in general was outstanding. With this in mind, and looking back at the many years your company has provided us with outstanding service I would like to take this opportunity to thank you.
While I would like to put our business successes down purely to our business management skills the truth is that without the support and a strong relationship with our suppliers we would quickly blend into the marketplace as just another "Hardware Company" which we are anything but. Your products are a fine example of what can happen when you find the right mix of engineering, design and quality manufacturing processes coupled with a passion to not only supply the current market demands but to look forward to future design requirements and to continually refine your products for the Australian marketplace.
CRH Australia is proudly an Australian owned company which distributes a broad range of products primarily suited to the Commercial Foodservice, Refrigeration and Plumbing industries. In the Australasian market we are the largest supplier with the broadest range of Catering & Refrigeration Hardware. This is due to our strong worldwide relationships with all the leading manufacturers in their field globally who assist us to bring the best products to the Australasian community. In our Plumbing range we are very proud to support Galvin Engineering. We have always found Galvin products to be built "Industry Tough" and with a large range of products to choose from we are able to offer our customers solutions not compromises, all while being fully backed up with stocked spares parts and an outstanding supply & support chain across Australia.
Thank you Chris for your support over the years, I look forward to working with you and your company well into the future.
Sincerely,
Tony O Donoghue
Director Sales & Marketing