Ezy-Push®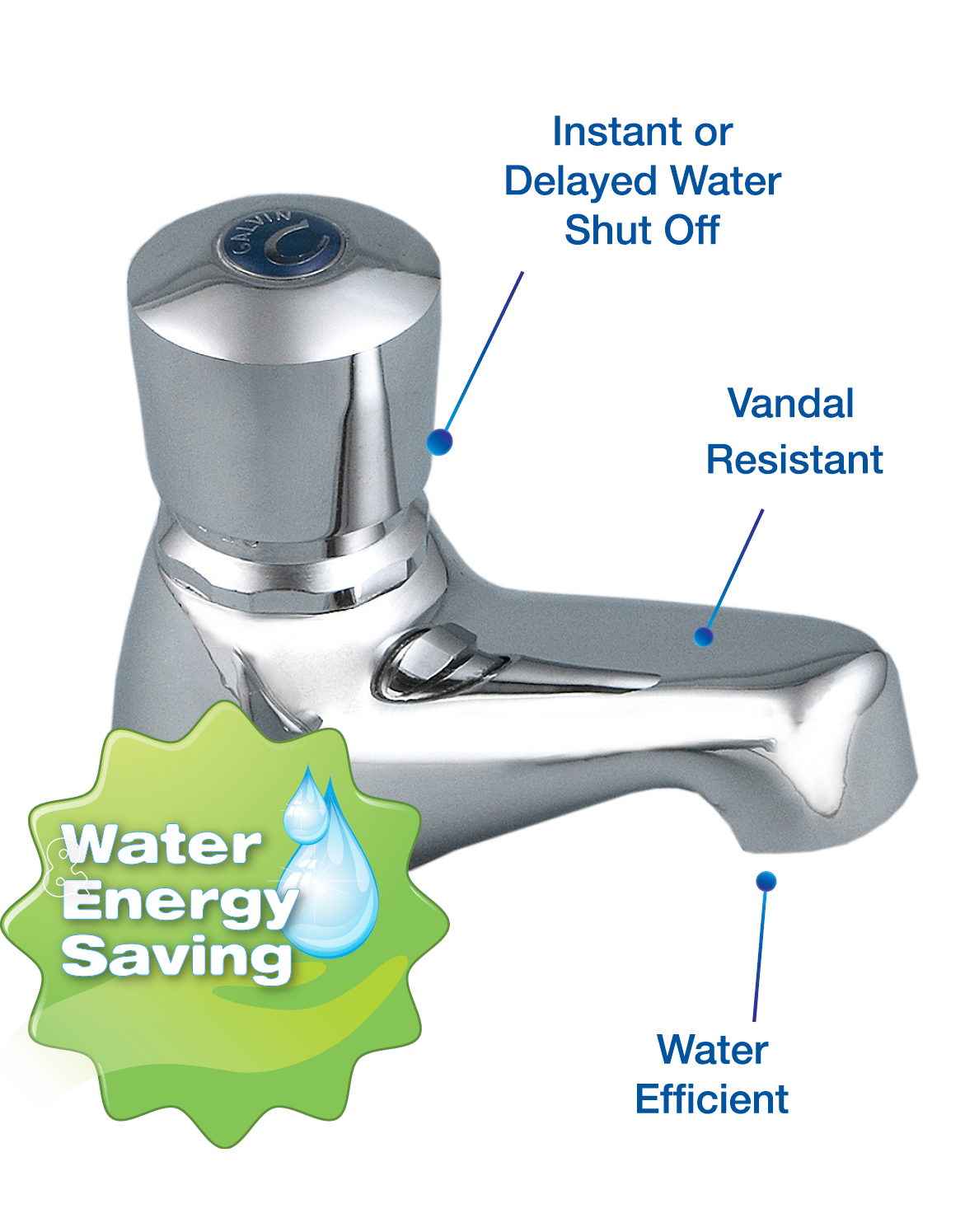 Ezy-Push® Push Button and Ezy-Push® Timeflow tapware range was developed to suit the ever increasing need for water conservation and vandalism resistant.
The standard push button spring system offers instant shut off once the button is released. The timeflow option offers a delayed shut off of the water once the button is released of either 6 second or 15 seconds.
Manufactured in Australia from dezincification resistant (DR) brass, this self closing tapware delivers a reliable flow of water irrespective of pressure.

Features:
Push button handle for instant shut off to minimise water and energy use
Tough vandal resistant design ideal for public areas
Timeflow products available in either 6 or 15 second delay
Bright chrome plated finish
6 Star WELS rating (where indicated)
Constant flow regardless of pressure
---
---
The prices on this website are indicative only, and are the Recommended Retail Price for stores and online sites selling Galvin Engineering products.
The actual pricing charged will ultimately be decided by those stores and online sites selling Galvin Engineering products. Stores selling Galvin Engineering products are listed on our website here.
The prices are in AUD, are inclusive of GST, are exclusive of freight, and are subject to change without notice.