ClevaCare®
Unique AS 1428.1 compliant ClevaCare® Shower Arm enables an easy and comfortable showering solution for patients and caregivers. The design of the arm allows the shower to be maneuvered easily around the patient reducing mental and physical stress.
Since its release, hundreds of shower arm units have been installed in various aged care facilities and hospitals around Australia, reducing physical stress on both the carers and patients. ClevaCare® also won the coveted 2004 West Australian Water Industry Awards for Plumbing Products and was highlighted on the ABC's New Inventors program.
After installing ClevaCare® shower arms, facilities see a reduction in maintenance costs due to less handheld shower breakages, as well as an increased time and water savings due to more efficient work routines. Additionally, they are easy to retrofit and suit all shower cubicle sizes from 900mm.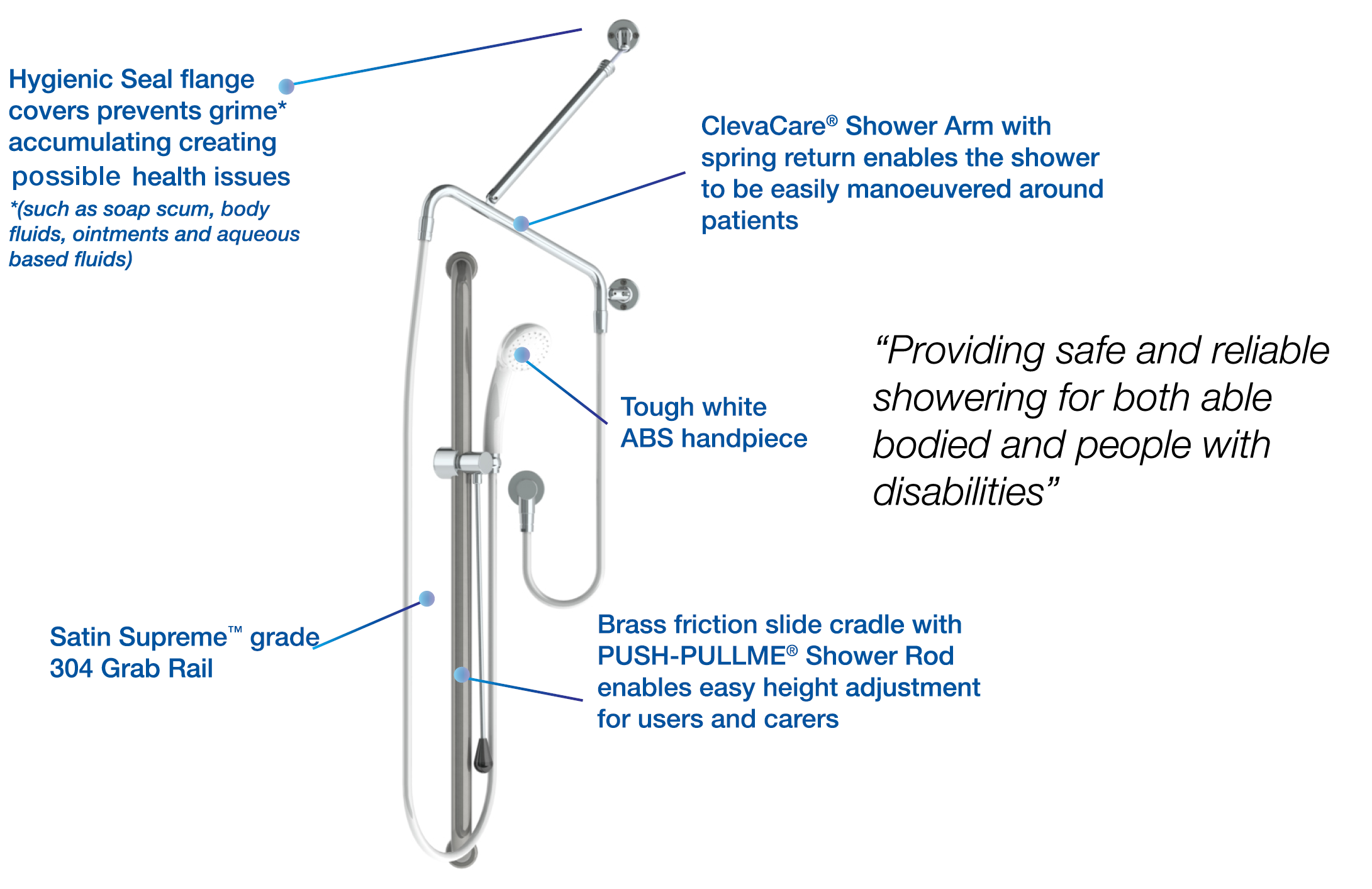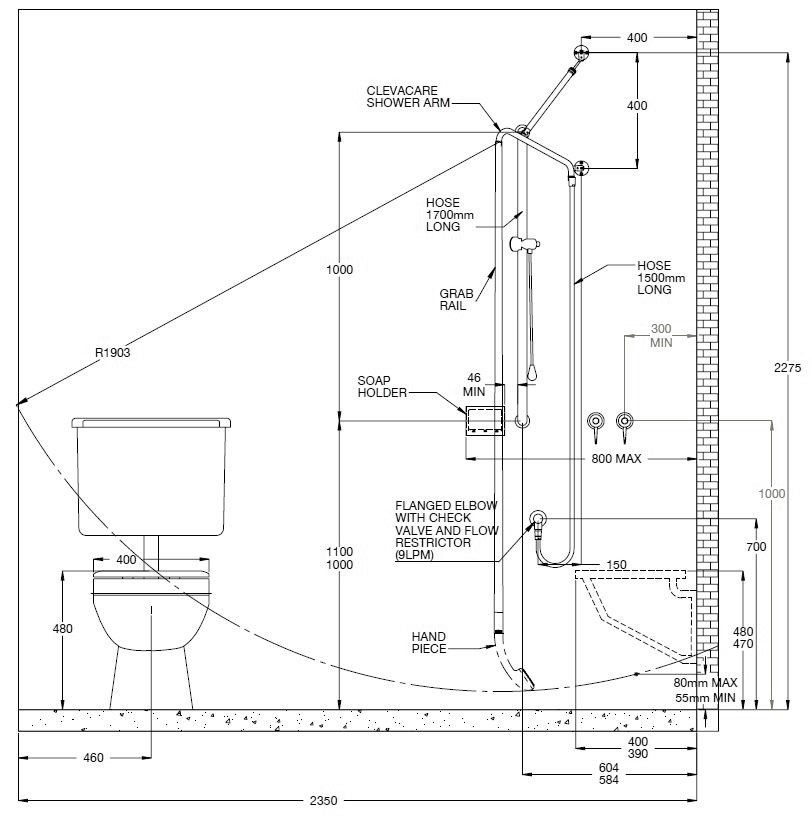 ---
---
The prices on this website are indicative only, and are the Recommended Retail Price for stores and online sites selling Galvin Engineering products.
The actual pricing charged will ultimately be decided by those stores and online sites selling Galvin Engineering products. Stores selling Galvin Engineering products are listed on our website here.
The prices are in AUD, are inclusive of GST, are exclusive of freight, and are subject to change without notice.