This is what we live for - 90 years of Australian manufacturing
Author: Corina Dreosso Date Posted:8 June 2020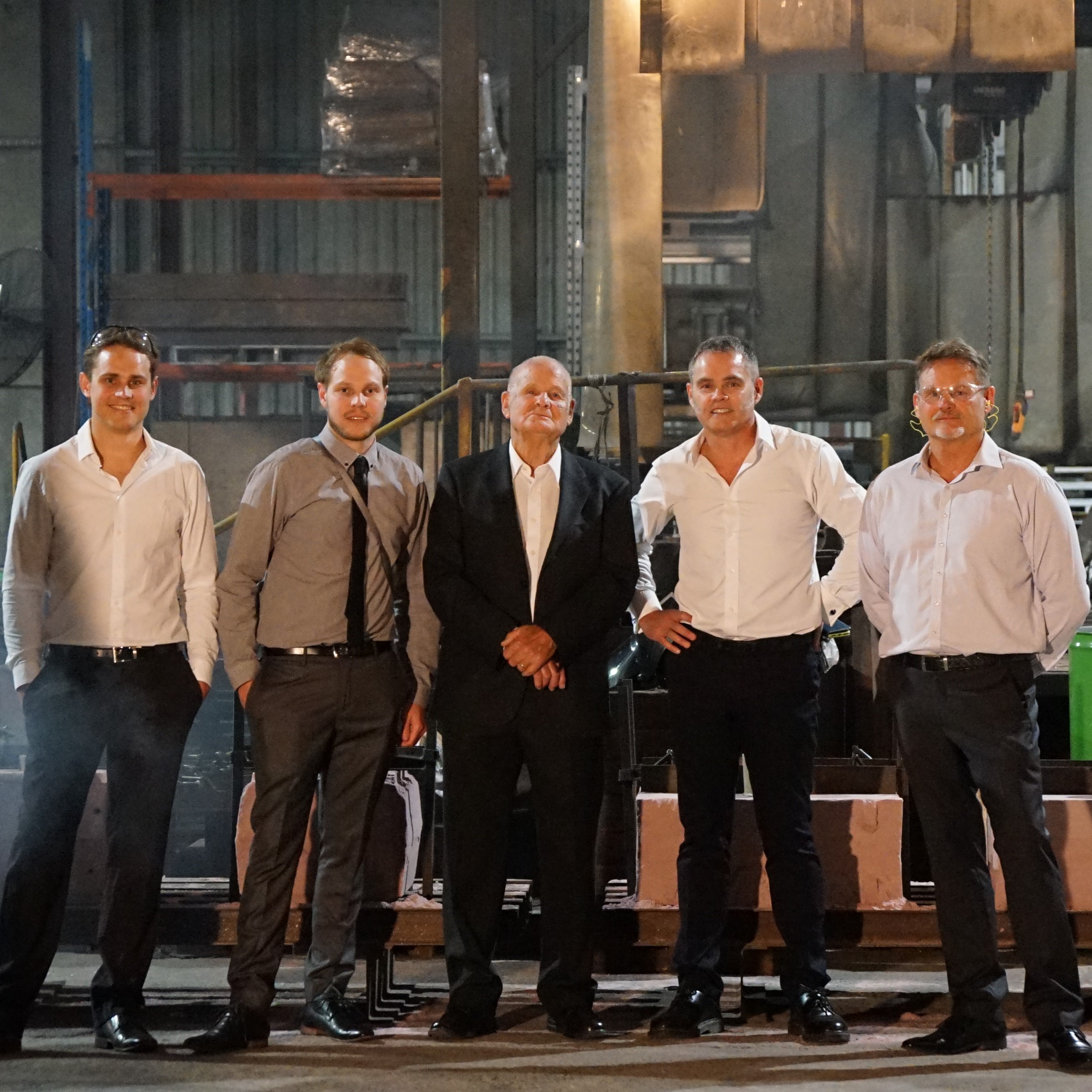 We are turning 90! Who would have thought back in 1930, that a small Perth foundry business would not only stand the test of time but would prosper and evolve into an internationally operating Australian company?
The company has been through some turbulent times over the years, but in true blue Oz fashion, the Galvin family have continuously readjusted and taken any challenges head on. Like the time in the 40s when Roy Galvin jumped into his school bus and drove some 3,500km across the Nullarbor Plain to Victoria, to stock up on essential parts and materials that were unavailable in the West. Or in the late 90s when Paul and Chris Galvin had to do some hard thinking to shape the company up for long term success by reorienting the company's strategy to focus on specialised commercial tapware and expanding in the East.
With Tim Galvin joining the business 5 years ago, Galvin Engineering now includes the 4th generation of the Galvin family. With many employees working for the company for 10, 20 or even 30 years, the "Galvin" family includes more than bloodline relatives though – it is a tight-knit work-family business built on strong values of Pride, Accountability and a Will Do Attitude.
Being niche and nimble with strong strategic partnerships and a clear focus on the health and safety of users and the community, the company is leading the way with product solutions that make a difference for mental health facilities, hospitals, correctional centres, aged care facilities and schools.
With both business units, Galvin Specialised and Galvin Machined Castings (GMC), going strong, we will continue to offer our customers reliable Australian designed and manufactured commercial tapware, water management systems, fixtures, and machined casting solutions.
And onwards and upwards we go, or as the Graffiti Ghosts' put it:
This isn't over yet
I don't want to see that white flag waving
This is to the bitter end
Cuz this is what I live for
I never quit no no
This is what I live for
I take another swing
So I never miss no no

Providing Water Solutions for a Healthier Environment – this is what we live for.