COVID-19 - 16 March 2020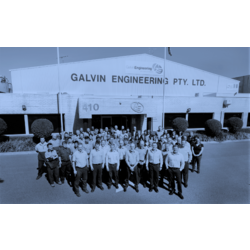 16th March 2020
CUSTOMER COMMUNICATION - CORONAVIRUS IMPACT ON SUPPLY CHAIN
We write in relation to the Coronavirus pandemic which continues to spread globally.
As you are aware, the situation is rapidly evolving, causing disruptions to global supply chain operations for many businesses.
At Galvin Engineering, we have formed a task force to investigate and manage the business implications of the Coronavirus situation, with two main priorities at heart:
1) to safeguard the health and safety of our employees and their families; and
2) to minimise the impact on our customers' supply requirements.

Staff and Clients
Our staff has been regularly updated on the status of the outbreak and advised of the most appropriate measures to take in preventing the spread of Coronavirus.
As measures are to protect both our staff and our clients, we have also continued to provide updates to our staff regarding air travel and face-to-face meetings.

Operations and Supply
As of today, our manufacturing operations remain business as usual - subsequently, we do not anticipate any supply chain interruptions. We are in close contact with our supply partners so we can take appropriate actions and inform you immediately should this situation change.
The Galvin Engineering team takes comfort in knowing that, due to our ability to manufacture locally, we remain in a strong position to service your supply needs.
We will do our utmost to minimise the impact on your business and provide continuous updates as the situation evolves. Head to this page for any further updates.
Please do not hesitate to contact us should have you any queries relating to this communication.
Best regards
Peter Adam
General Manager