Albany Hospital Mental Health Services (WA)
Author: Nick Siddle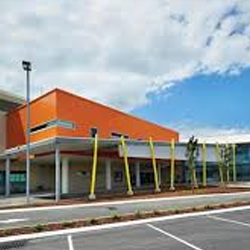 Albany Hospital Mental Health Services (WA)
Architect:
Silver Thomas Hanley
Description:
Our ranges of Safe-Cell® Mental Health & Hospital Electronics were used in Albany Health Campus to meet the stringent guidelines for infection control and mental health care, products supplied needed to comply with the strict guidelines of anti-ligature bathroom fixtures and hands free tapware.
The original brief had documented that standard single lever mixer be installed for the shower cubicles in the bathroom. However as the clientele in this facility may have mental health challenges, the guidelines for fixtures needed to comply with anti-ligature standards. Understanding that using standard shower mixers wouldn't comply with anti-ligature standards, the client approached us based on our previous achievements in providing specialised taps and valves for healthcare projects, to develop tap fixtures that suited the requirements
We developed and offered an anti-ligature electronic shower assembly (and other associated bathroom fixtures) designed to limit the user from tampering with the tapware, complied with anti-ligature requirements, as well as having a timed delivery of water. The timing option that was programmed into the unit assisted with end users activating and controlling the temperature to suit the user's specific needs.
These features assisted in minimising the risk of self-harm in shower and bathroom facilities, provided easy to use functions so it minimised stress for the patient, and ensured that stringent guidelines were complied with for these high risk facilities. In addition, the designers and installers were satisfied with the developed range of products due to the high quality components and finishes, and importantly satisfied the stringent project brief and the client's specific requirements, Furthermore, the continued support throughout the project installation and commissioning process provided all concerned parties the reliability of not only the product, but the continued support for the facility.