Case Study - Weller Garden Nursing Home (Qld)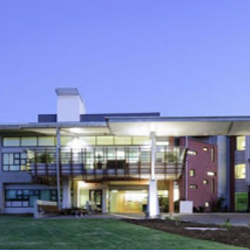 Weller Garden Nursing Home (Qld)
Architect & Hydraulic Consultant:
Bickerton Master Architecture; McKendry Rein and Peterson.
Description:
In 2009 Wheller and John Wesley Gardens accommodate about 600 residents cared for by over 100 staff; the story continues. Extensive demolition of old buildings and building of new accommodation is going on in the settlement - Demolished are St Paul's Hostel and Units, Chapel of St John and Jones House. Building - Chermside Medical Centre and Wheller on the Park a set of apartments for future residents behind Emmaus Village in the settlement. There will be a new entrance off Gympie Rd to the new extensions through the grounds of the North Regional Business Centre.
Products Specified and Installed: Surgical Lever Tapware, Laboratory Tapware, Flowmatic® Electronic Tapware, Floor Drains and Wastes, ClevaCare® Shower Arms
---
Leave a comment