Plumbing Supply Forum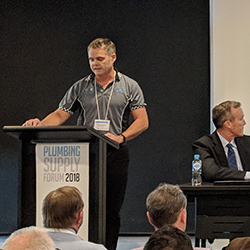 The issues of lead in drinking water has been highlighted by the media a lot recently, especially here in WA, where it has been brought to public attention due to issues raised at the New Perth Children's Hospital.
Yesterday Chris Galvin spoke at the Plumbers Supply Forum in Sydney, where he discussed Galvin Engineering's findings here in WA about the issues of elevated levels of lead in drinking water, and what Australia needs to be doing about it.
Here is a copy of Chris's presentation.