Galvin Engineering now offers CPD Certified training
Author: Madlin Zamir Date Posted:29 January 2019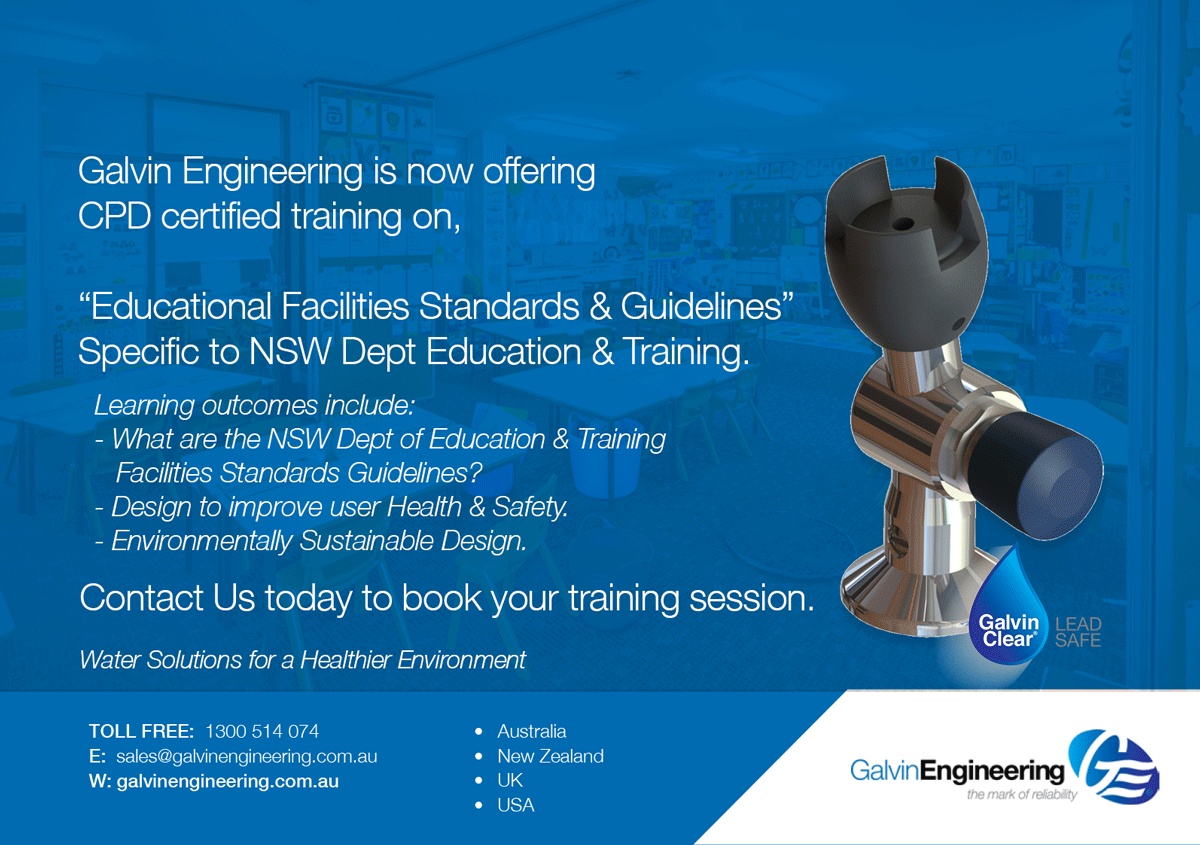 We are pleased to announce that Galvin Engineering now offers CPD Certified training on, NSW Department of Education & Training, Educational Facilities Standards Guidelines. This in-depth training will provide learning outcomes including, Understanding the NSW Department of Education & Training Educational Facilities Standards & Guidelines, Good design principles to improve user Health & Safety and includes Environmentally Sustainable Design principles.
Contact us today to arrange your CPD Certified training session with one of our experts.
"We are passionate about Water Solutions for a Healthier Environment".