Galvin Engineering Test Laboratory Approved
Author: Madlin Zamir Date Posted:26 April 2019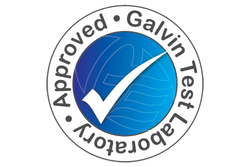 Galvin Engineering has been designing and manufacturing plumbing products in Australia for over 80 years.
We pride ourselves on manufacturing products to the highest of quality standards and have ISO9001 & 14001 certification systems in place which ensures Galvin Engineering's products, partners and customers receive world's best practice, quality, assurance and environmental management systems and processes.
As part of our never-ending commitment to quality, all of our products are inspected, tested and approved in our Galvin Test Laboratory, ensuring premium quality and reliability.
We are passionate about Water Solutions for a Healthier Environment.