WA schools ordered to flush lead from taps
Author: Madlin Zamir Date Posted:15 January 2019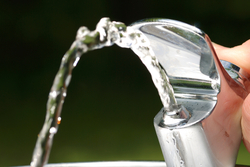 The Education Department made a public directive yesterday regarding 6 new schools opening this year have all been cleared, with the water quality meets National standards.
All WA schools have been ordered to flush their water outlets on Friday, February 1, 2019.
Every tap must be flushed for 3 to 4 minutes and recorded on a register, to ensure the removal of stagnant water or possible contaminants.
The directive also applies to all residential colleges, off-site kindergartens, community kindergartens, education support centres, agricultural colleges, and behavioural centres.
The department states that flushing can't be done sooner as to be effective it needed to occur within 3 days of students returning to schools. Environmental Health Standing Committee (enHealth) issued a warning in July that every effort should be made to reduce exposure to lead, including lead that may be dissolving into drinking water from plumbing products, especially those that contain brass.
The enHealth Committee has called for the progressive replacement of lead-containing plumbing products.
It also advised Australian households to run their taps for at least 30 seconds in the morning. There is increasing evidence globally that lead can harm human health even at extremely low levels.
Article by PerthNow:
https://www.perthnow.com.au/news/health/wa-schools-ordered-to-flush-lead-from-taps-ng-b881072213z