Case Study - Western Australian Institute for Medical Research (WA)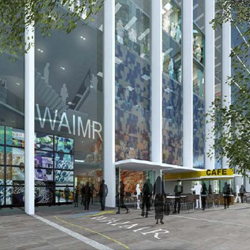 Western Australian Institute for Medical Research (WA)
Architect & Hydraulic Consultant:
Sinclair Knight Merz
Description:
The 10 storey building includes five levels of PC2 OGTR laboratory space with general and specialist support labs, imaging facilities, a bio resource facility and clinical research areas. Each lab floor accommodates 100 researches in lab space with interaction areas located centrally.
The building is organised with strong vertical integration and visual connection between research floors, and an innovative floor plate designed to maximise collaboration and flexibility.
In the original product specification the tapware chosen was classed as standard ranges, and after collaborating with the designers, given the nature of the work that was being done at the centre, we recommended that changes to be made to our specialised range of ProLab Research taps and valves.
Other key challenges such as space within the labs were addressed, and we were able to provide an alternative safety range to increase available space, which in turn allowed them to use the space more effectively and to save on their costs.
Products Specified and Installed: Our specialised range of ProLab® Commercial Laboratory Tapware and Flowmatic® Electronic Valves were used in the facility, in order to meet the stringent guidelines of the state of the art Research Centre that required consideration into safety, reliability and control when working in this specialised environment. Furthermore, a specialised range of safety equipment was provided, that allowed the safety shower and eye was to be mounted in the wall, and easily accessible in the case of an emergency.
---
Leave a comment