Hand Hygiene Solutions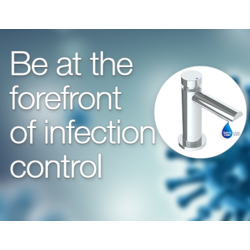 The Coronavirus disease (COVID-19) very harshly put the spotlight back on the importance of infection control. Hand washing has never been as important as it is now because cleaning hands can literally save lives.
Good hand hygiene plays a critical role in preventing infections because it reduces the spread of pathogens and prevents viral infections like COVID-19. And you don't need a lot for this. The best defence is soap, clean water and a handsfree tap.
With taps playing such a crucial role in helping to prevent the spread it is time to rethink what options to choose for your next project. To make this frequent process as easy as possible while adhering to the specific needs of each individual environment, we developed a vast range of specialised products to suit the requirements of kindergarten kids as well as clinical staff.
Our offer of handsfree tapware solutions for education, health and public areas, ranges from simple self-closing push button taps to fully automatic sensor taps to point of use (PoU) thermostatic progressive mixing valves (TMVs) and highly specialised all-in-one hand wash dryers.
Together we can help stop the spread and be at the forefront of infection control – for better health and safer communities.
Originally developed to save water and energy and to resist vandalism, the Ezy-Push® range comes in two options, as push button and as timeflow.
While the push button spring system offers instant water shut off when released, the timeflow option works with predefined delayed water shut off.
It comes in a bright chrome finish for long durability, has a 6 star WELS rating* and constant water flow irrespective of pressure.
*where indicated
Renowned for its innovative technology, superior materials and elegant wash room solutions, the Conti+ product range is highly regarded among professionals.
Conti+ touch free operated taps not only eliminate the risk of contamination and germ build up but also save water by controlling the waterflow duration.
Featuring bi-stable magnetic solenoid valves for increased energy savings they offer battery, mains power or solar power supply operation.
The impressive range of handsfree taps and urinal flushers is characterised by their robustness, vandal resistance, durability, and reliability.
Technology meets Design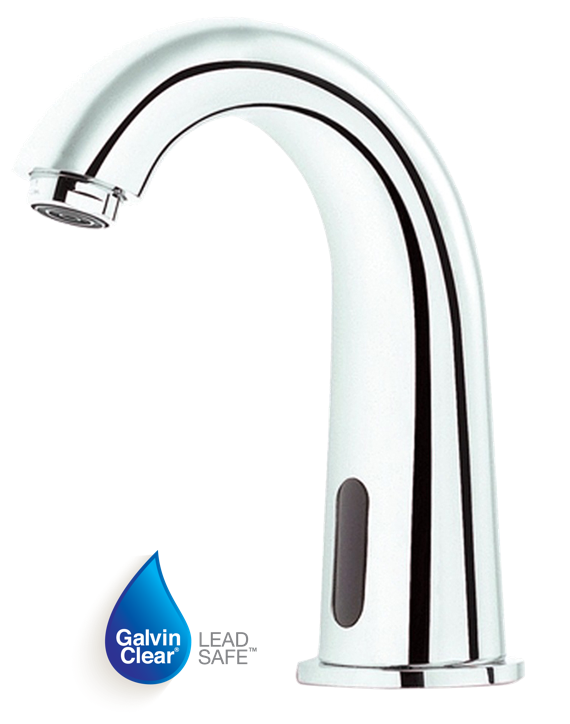 The innovative CliniMix® point of use (PoU) thermostatic progressive mixing valve (TMV) was Australia's first mixer with inbuilt thermal flush to help minimise the risk of bacteria build-up.
By only mixing water at the point of discharge dead legs can be eliminated and with it the risk of legionella growth.
Designed to provide a stable mixed temperature and shut down rapidly in the event of cold or hot water supply failure, the state-of-the-art handsfree CliniMix® Lead Safe™ TMV with proximity sensor combines these advantages with a touch free operation.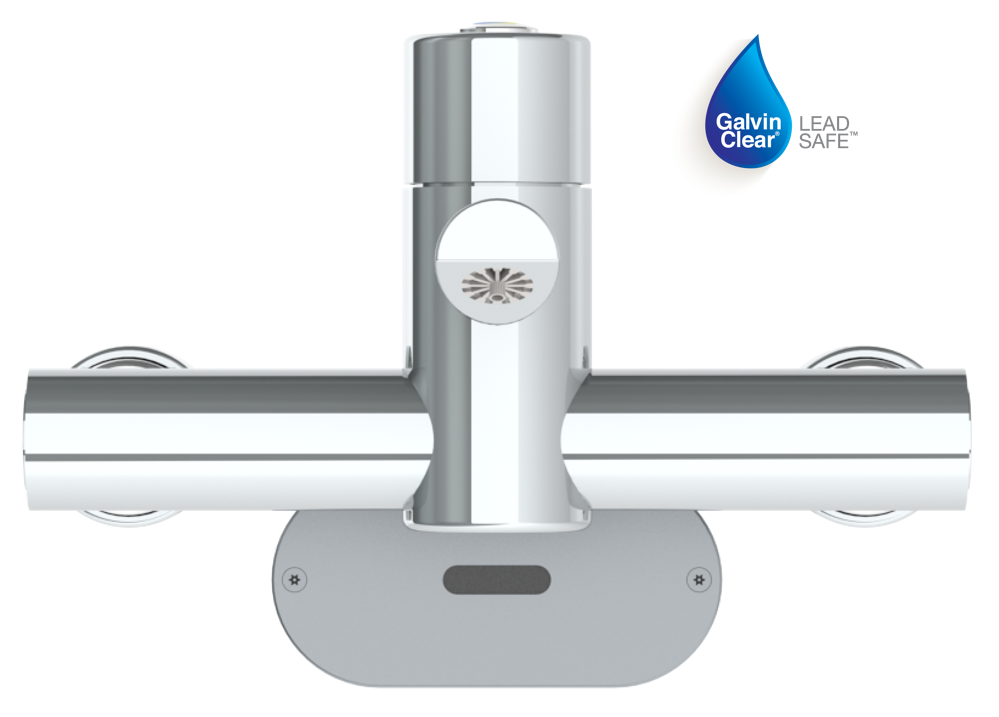 Market leader in innovative robust washroom and sanitaryware solutions Wallgate's hight-quality solid surface products eliminate many of the problems experienced by the use of conventional materials and products.
Wallgate Thrii is the next generation all-in-one handsfree automatic hand wash dryer that gives you complete control in the washroom.
Combining contemporary design with state-of-the-art, easy to use technology this touch free solution also keeps your running costs down by saving on water and electricity cost.